A gateway to stunning Dalmatian coastline
As the mountain chain Velebit ends the Dalmatian coastline begins. With some of the most beautiful islands in Croatia it's the jewel of the Adriatic Sea. There are over 300 islands for you to explore. Culturally and historically rich towns such as Zadar and Šibenik are a must see. Natural surroundings are breathtaking and well worth the visit, there are several national parks in the area available with short field trips, so be sure to find some time between your tennis matches to visit them.
Biograd
Biograd na Moru was once considered as the crown city of Croatian kings. But today it is a well-recognized nautical and tourist center situated at the very heart of the Adriatic Coast.
The city, tailored to suit everyone's preferences, lies on the peninsula surrounded by a promenade and contemporary marinas from which a memorable view can be seen all the way to the Pasman Channel and islets scattered in it.
Zadar
Autochthonous gourmand delicacies, cultural monuments, a variety of excursion programs and numerous tourist activities that the city offers are all at your disposal.
Zadar is a city monument, surrounded by historical ramparts, a treasury of the archaeological and monumental riches of ancient and medieval times. When tired try to take a break in any of the cozy restaurants, pastry shops or coffee shops.
What to see when in Zadar Region
Crvena Luka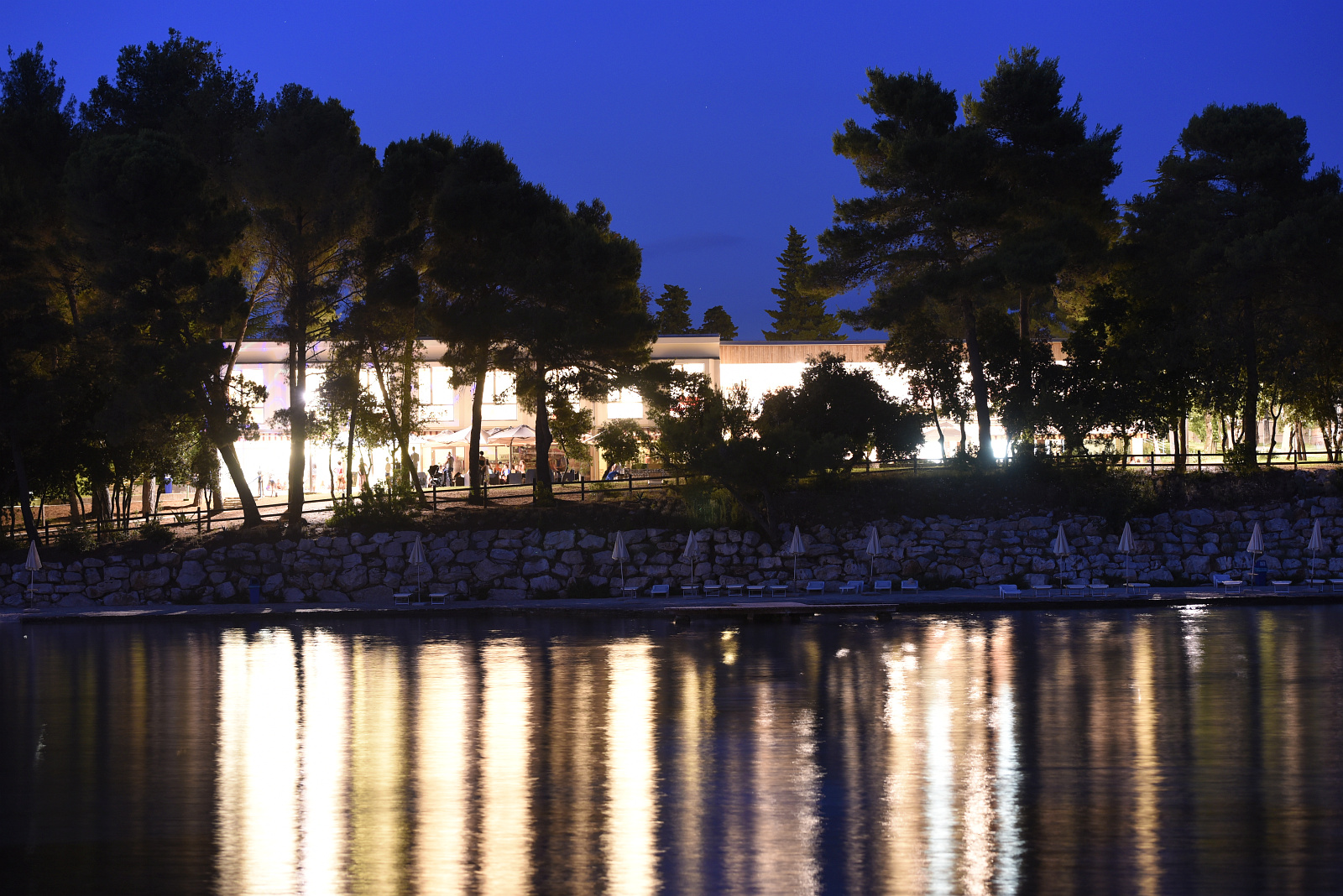 Crvena Luka Hotel & Resort is a unique blend of rich natural surroundings and modern design on the Adriatic coast. The tourist tradition of Crvena Luka Hotel & Resort began in 1960. In 2013 it was completely renovated into a four star resort that represents a fusion of modern design and lush Mediterranean nature nested in a hidden sandy cove of the Adriatic coast.
It is situated on an exclusive location, only 3 km away from the town of Biograd na Moru, surrounded by centuries old pine trees, beautiful walking trails, including a unique sandy beach which is a perfect destination for those who want to enjoy peace and privacy, but still be close to a variety of social events.
Crvena Luka Hotel & Resort is comprised of 69 comfortable hotel rooms, 31 spacious hotel suites (standard apartments), 46 superior apartments and 20 luxury furnished and modernly designed villas.