Kvarner Bay is a bay in the northern Adriatic Sea, located between the Istrian peninsula and the northern Croatian Littoral mainland. The bay is a part of Croatia's internal waters. The largest islands within the Kvarner are Cres, Krk, Pag, Rab and Lošinj. The bay is notable for its depth, which allows for the city of Rijeka at its northernmost point to have a sea port that can accommodate Capesize ships.
Lošinj
The island of Lošinj forms part of the Cres-Lošinj archipelago located in the Northern Adriatic Sea. It is undoubtedly one of Croatia's best-kept secrets, benefiting from a particularly pleasant micro climate that makes it the perfect escape all year round.
Nestling in the crystal clear waters of Kvarner Bay, Lošinj is known for its lush vegetation, charming bays and tall pine forests. It's a particularly fragrant island too, with the scent of wild-growing medicinal herbs filling the air. Visitors have been coming to this island known as 'the island of vitality' for centuries, to revitalize mind, body and spirit.
Easily accessible by air, sea or land, Lošinj is a perfect destination for relaxing holidays.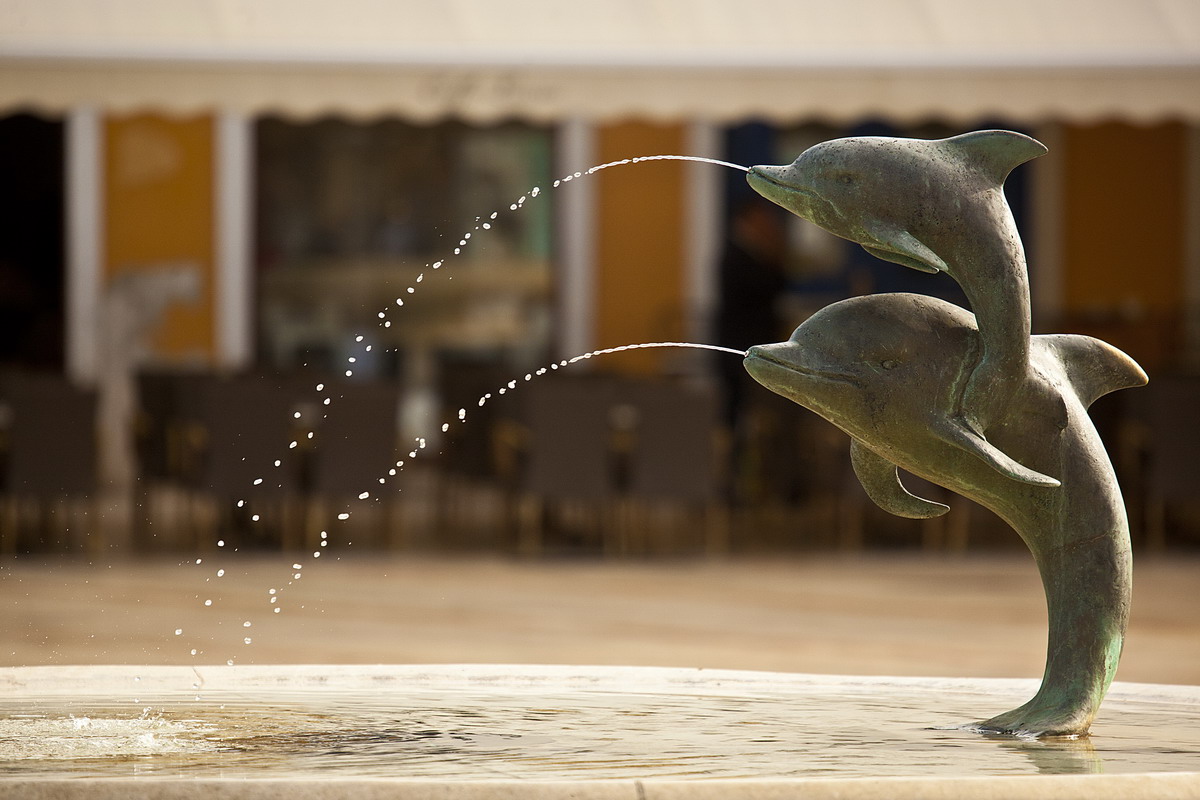 Make the most of your stay on the island of Lošinj by spending time in nature, breathing the fragrant air. The healing nature will contribute to your health and vitality. Take a walk by the sea, go cycling or Nordic walking, or simply soak up the sun on one of many beautiful beaches.
What to see when in Kvarner Bay
Mali Lošinj
Mali Lošinj, the island's largest town with 7,000 inhabitants and is the hub of the island. It can be easily reached from the mainland by car or bus (ferries from Rijeka via Brestova or the island of Krk), by boat, ship or catamaran (from Rijeka, Pula, Venice and Zadar).
The town is appreciated for its great heritage, unique, subtropical climate and fragrant nature with healing properties.
The mild climate allows visitors to enjoy the sea from early spring to late autumn.
Veli Lošinj
Veli Lošinj is situated in a small sheltered bay on the southeast side of Lošinj island at the foot of St. John's hill. It has a population of 901 inhabitants and is the second largest town on the island.
Discover Lošinj's fascinating seafaring history starting in Rovenska Cove – where the breakwater's foundation stone was laid in 1856 by Archduke Ferdinand Maximilian, commander of the Austro-Hungarian navy at the time. Passing the shipyard next to the harbour, you'll continue along the coast to the Leva promontory and on to the Church of St. Anton the Abbot, ending in the Kula gallery in Veli Lošinj.