Tennis Holiday Short Breaks for Adults in Croatia 2017
Bank Holidays
Make the most of that extra day with our fantastic range of tennis holiday short breaks for Bank Holidays 2017. Spend a long tennis holiday weekend in Zadar or Dubrovnik Region, the two truly stunning locations in Croatia, both just a 2 hour flight away. Fill your batteries with fun tennis hours, soak some sun and culture in well known city of Dubrovnik or visit Zadar - European Destination 2016.
Choose one of the many bank holiday deals we have created and have a relaxing tennis holiday weekend in Croatia.
YOU WILL
Play a lot of exceptional tennis
Stay at cozy hotels right by the sea
Swim in the crystal clear blue sea
Meet some great people
WHAT TO EXPECT FROM TENNIS
Play tennis in unique locations
Tennis lessons adapted to your skill level - from beginner to advanced
You are in the hands of professional, highly experienced tennis coaches
High quality tennis lessons in a friendly atmosphere
TAILOR YOUR TENNIS
Play as much or as little tennis as you like
Choose from our Full or Half week tennis programmes
Focus purely on tennis with 20 hours of professional coaching
Take 10 hours of tennis and balance it with other activities
A typical Tennis Holiday Short Break at Tennis Holidays in Croatia
Choose Your Tennis Holiday Short Break in 2017
4 Bank Holiday Dates I 3 destinations I 5 hotels
Easter Bank Holiday Break
13 Apr 17 I 3 nights
Hotel Ilirija****

in Biograd na Moru, Zadar Region, Croatia
Zadar or Split Airport
 
Hotel's swimming pool overlooking the sea
Classic Mediterranean hotel design
Watching sunset from the hotel's terrace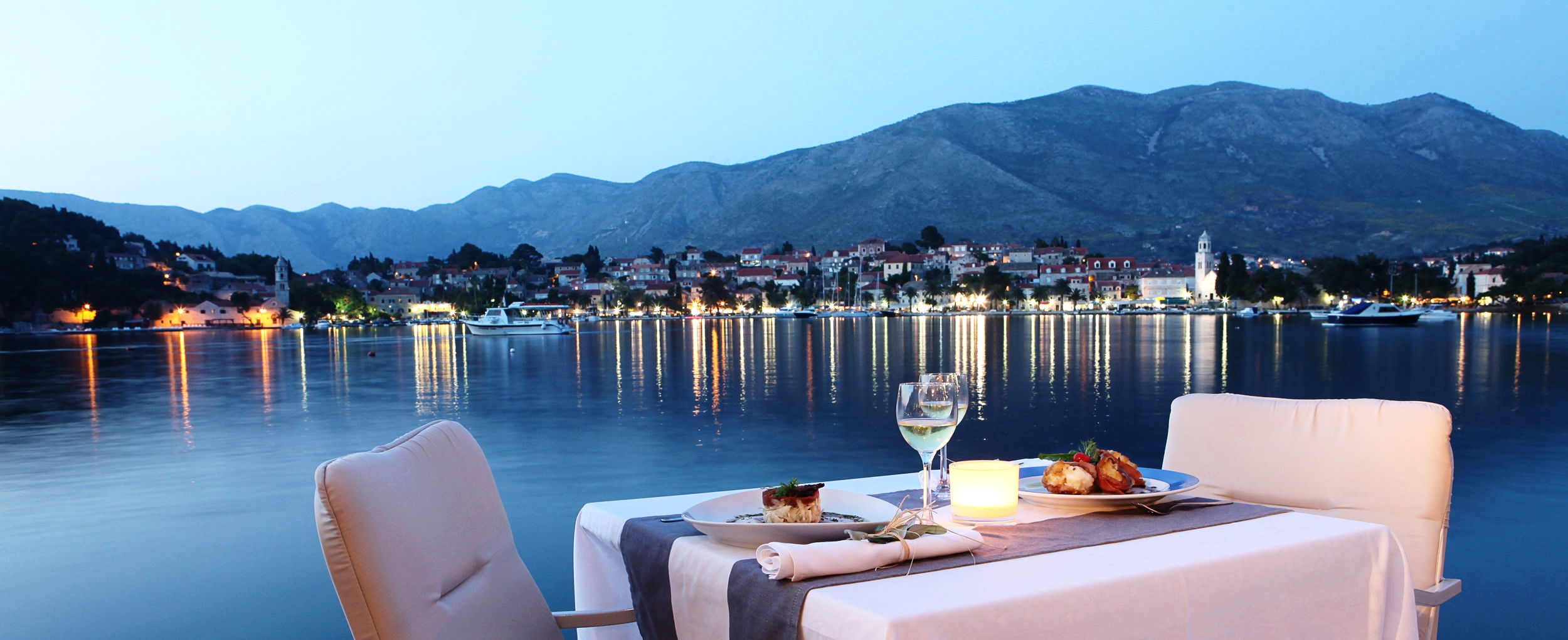 Early May Bank Holiday Break
27 Apr 17 I 3 nights
Hotel Croatia*****

in Cavtat, Dubrovnik Region, Croatia
Dubrovnik Airport
 
Elegant interiors of a leading 5 star resort in Croatia
Excellent wellness and spa facilities
Early May Bank Holiday Break
For Singles
27 Apr 17 I 3 nights

Hotel Cavtat***

in Cavtat, Dubrovnik Region, Croatia
Dubrovnik Airport
Friendly and warm atmosphere at the hotel
Cool off by the rooftop's swimming pool
Late May Bank Holiday
25 May 17 I 3 nights
in Adults Only hotel
Hotel Adriana****
in Zadar, Zadar Region, Croatia
Zadar or Split Airport
 
relaxing and peaceful atmosphere
outdoor swimming peal ideal for sipping cocktails
fantastic cuisine & wellness
in the city of Zadar
Summer Bank Holiday August
24 Aug 17 I 4 nights
Hotel Adriatic***
in Biograd na Moru, Zadar Region, Croatia
Zadar or Split Airport
Friendly hotel right by the sea
Swimming pool with amazing sea views
Many bars and restaurants nearby
Easy 5 mins walk to the courts
Summer Bank Holiday August
24 Aug 17 I 4 nights
Hotel Ilirija***
in Biograd na Moru, Zadar Region, Croatia
Zadar or Split Airport
Excellent waterfront location
Beach awarded with Blue Flag for purity
Complimentary access to wellness & spa
Tennis courts in idyllic location easy 5 min walk from the hotel
TENNIS+
Add extra activities to your tennis holiday
Discover our destinations
Hop on a flight, in a few hours reach & explore stunning Adriatic coastline
 
Zadar region
'Zadar has the most beautiful sunset in the world, more beautiful than the one in Key West, in Florida, applauded at every evening.'
Alfred Hitchcock, 1964
Dubrovnik region
'Those who are looking for paradise on Earth should come and see Dubrovnik.'
Geroge Bernard Shaw
 
Contact us for more information