Dear Tennis Fan,
Your bespoke itinerary is now served. Please check below your tennis holiday itinerary.
Your offer is valid till 10.02.2019.
We look forward to your confirmation and welcoming you to our destination.
Kind regards,
Your Tennis Holidays Croatia team
If you need any help, we are here for you:
Freecall from UK:
+44 (20) 8144 9405
info@tennisholidayscroatia.com
Villa Gloria
Poreč, Istra Region, Croatia
JUNE/OCTOBER TENNIS HOLIDAY
7 nights, 16 Jun - 23 Jun 2019
7 nights, 28 Sep - 05 Oct 2019
1 X comfort dbl room (park view), sharing room

Breakfast included

2 X Tennis court, 5 hour per day-5 days

2 X Return Airport transfer from Pula Airport

Tennis Holiday Croatia host welcome and support during your stay
Price per person: € 595
1 Adults
Per person price - total party price divided by number of adults and children

Flights are not included.
Please note: Please note the city tax is not included and will be paid upon arrival (€1,30 per person per day,The amount displayed is an estimate, it depends on the exchange rate). Children up to 3 years of age gratis. Children 3 - 7 years = 50% discount (3rd child discount 20%) - in room with 2 adults. Children 7 - 14 years = 30% discount (3rd child discount 10%) - in room with 2 adults. 30% surcharge for stays shorter than 3 days. Addition for solo use +50%. Supplement for HB service is 18 £ per person and day.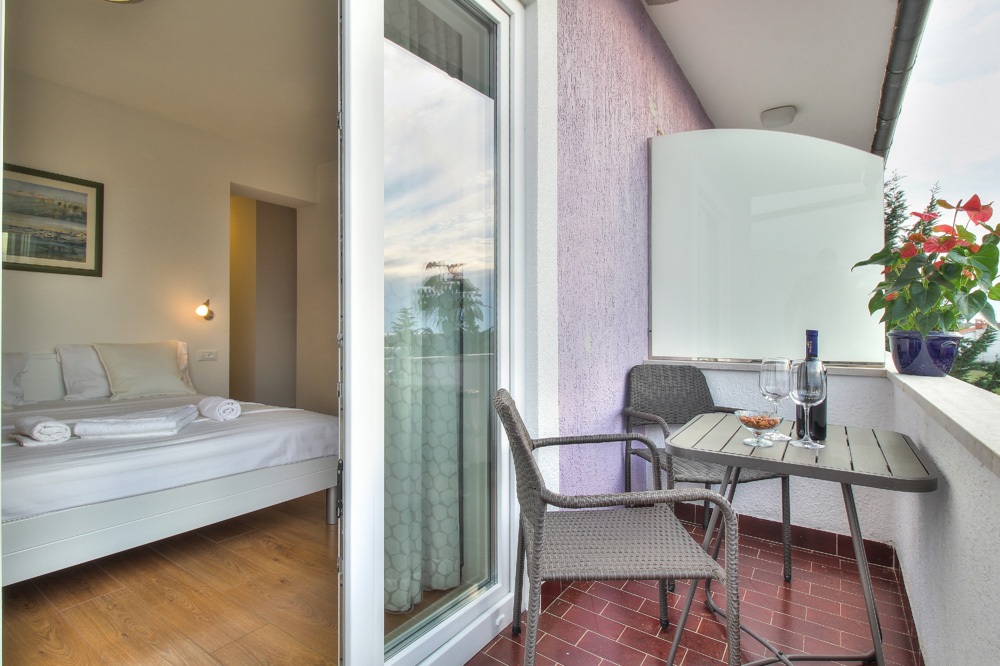 ROOM

All 16 rooms' hotel is newly renovated and equipped with shower, satellite TV, double bed and balcony, most with sea views. All rooms are standard, but very comfortable and clean.
Tennis +
Add extra activities to your tennis holiday, experience some of the great tennis+ activities!
Don't take our word for it.
Hear what our guests, other passionate tennis players have to say about us here.
'Fantastically attentive booking with very friendly staff.'

'Really great tennis instructors, excellent organization. It was fun playing tennis and training.'

'I learnt so much in a very short period of time, and the fact that you can tailor the holiday to your own needs creates the perfect learning environment.'
Join us on Facebook
Share our tennis holidays with Your friends
Are you ready to book?
Do You like the offer we have tailored for You? You are ready to book Your Tennis Holidays in Croatia?
That's great, we are looking forward to welcome you!
Before you continue with Your purchase, please fill in Your Travellers Details below.
Fill in Your Travellers Details
If you have changed your mind or for any reason don't want to proceed with the purchase, just ignore the offer. We would be happy to assist you with new enquiries or welcome you on another occasion.
Your Tennis Holidays Croatia team.
info@tennisholidayscroatia.com