Tennis Boot Camp Week
Hotel Le Meridien Lav, Split &Hotel Olympia, Vodice
Date: 4 May - 11 May I 1 October - 8 October
Get fit, enjoy tennis and have fun 7 day high intensity programme
This retreat enables you to enjoy a week of working hard and getting fit through a combination of carefully designed high intensity tennis progammes and relaxing wellness and spa treatments to rejuvenate and recover.
Enjoy the week for your body and soul at the wonderful hotels with great, healty food on offer. In between high intensity sessions you can let off some steam in sauna, take a dip in the heated indoor pool our treat yourself with a massage.
Suitable for people of all ages and abilities.
✔️ Get fit with cardio tennis
✔️ Improve tennis tactics with Die-Hard tennis drills
✔️ Rejuvenate and recover at wellness and spa session
How a typical day at Tennis Boot camp looks like:
Starting the day with healthy and rich buffet breakfast

One hour Cardio tennis session at 10 am – high energy fitness class set on a tennis court

Enjoy free time in your own way:

Use the credit court hours to play more tennis or challenge some friend you've made

Retire in your peaceful, cozy room

Get ready for the Die – Hard Tennis Drill at 2 pm (1 hour) - high intensity tennis drills, either basket feed or live ball feeding and some related point play

After the drill, hit the one hour gym session for work out and cool down at 3.15.pm

Pamper yourself at the wellness and spa, you'll find a heated indoor pool, jacuzzi, indulge in spa session or simply relax in the quiet area

End the day with a well deserved 3 course dinner and enjoy sipping drinks at hotel's sophisticated bars or a night club
Hotel Le Meridien Lav*****, Split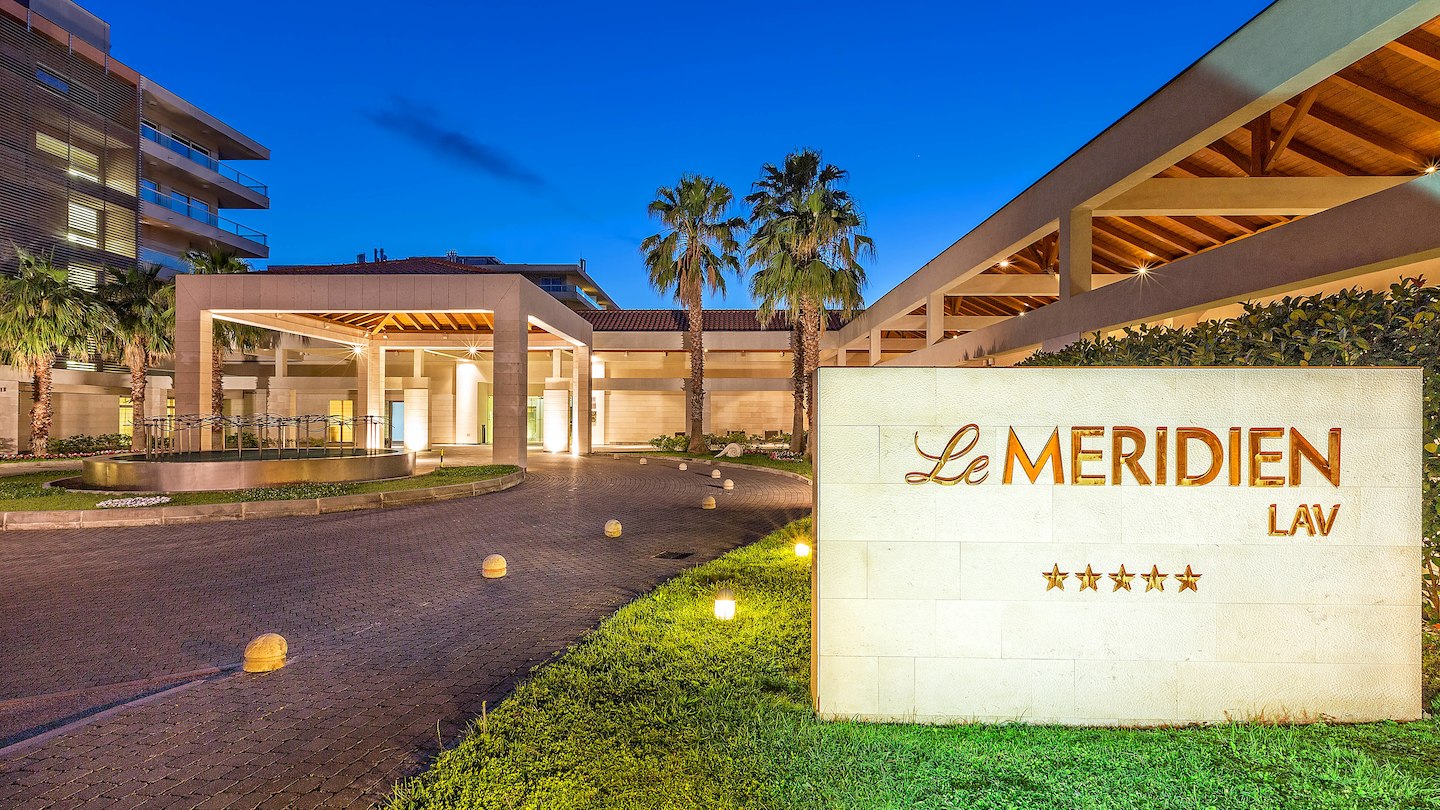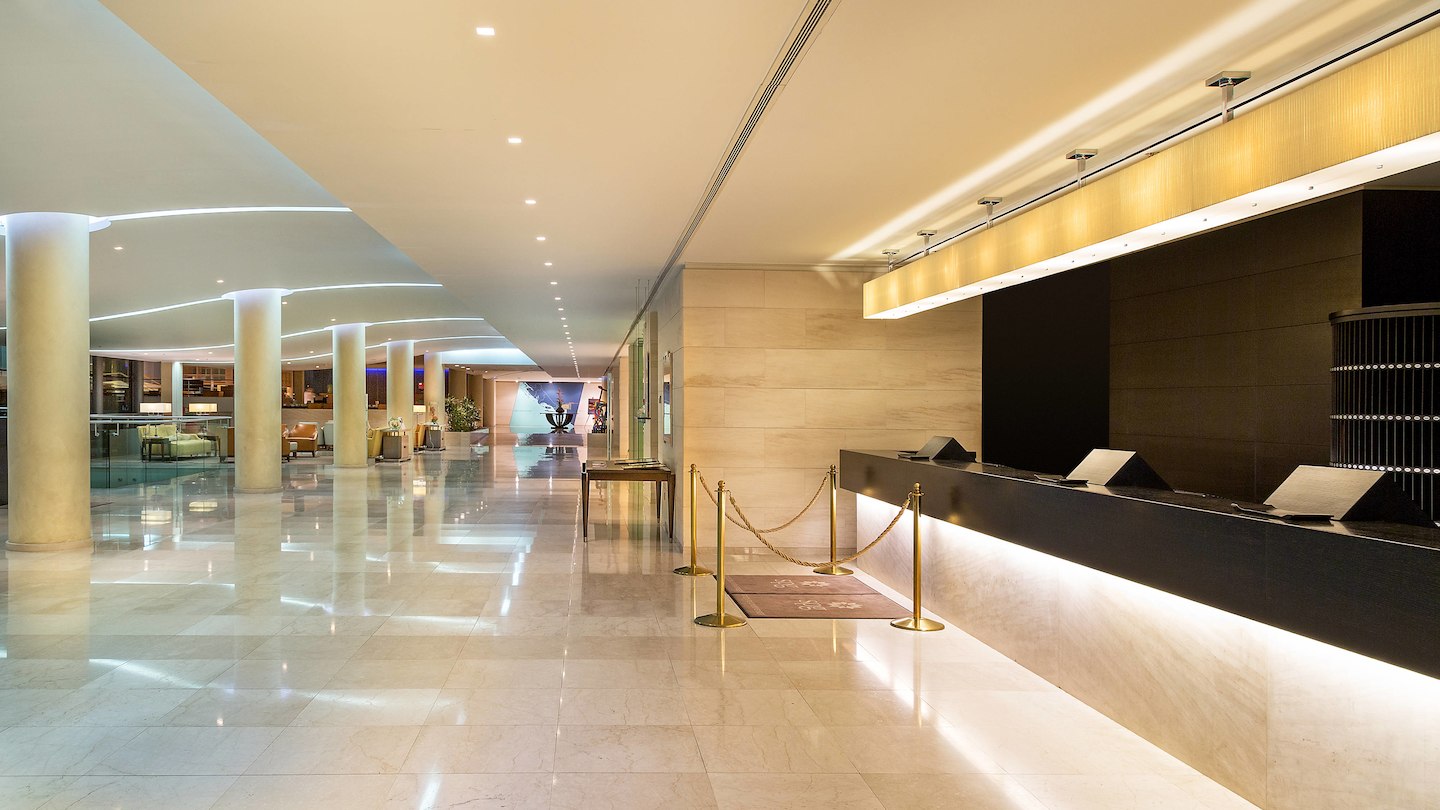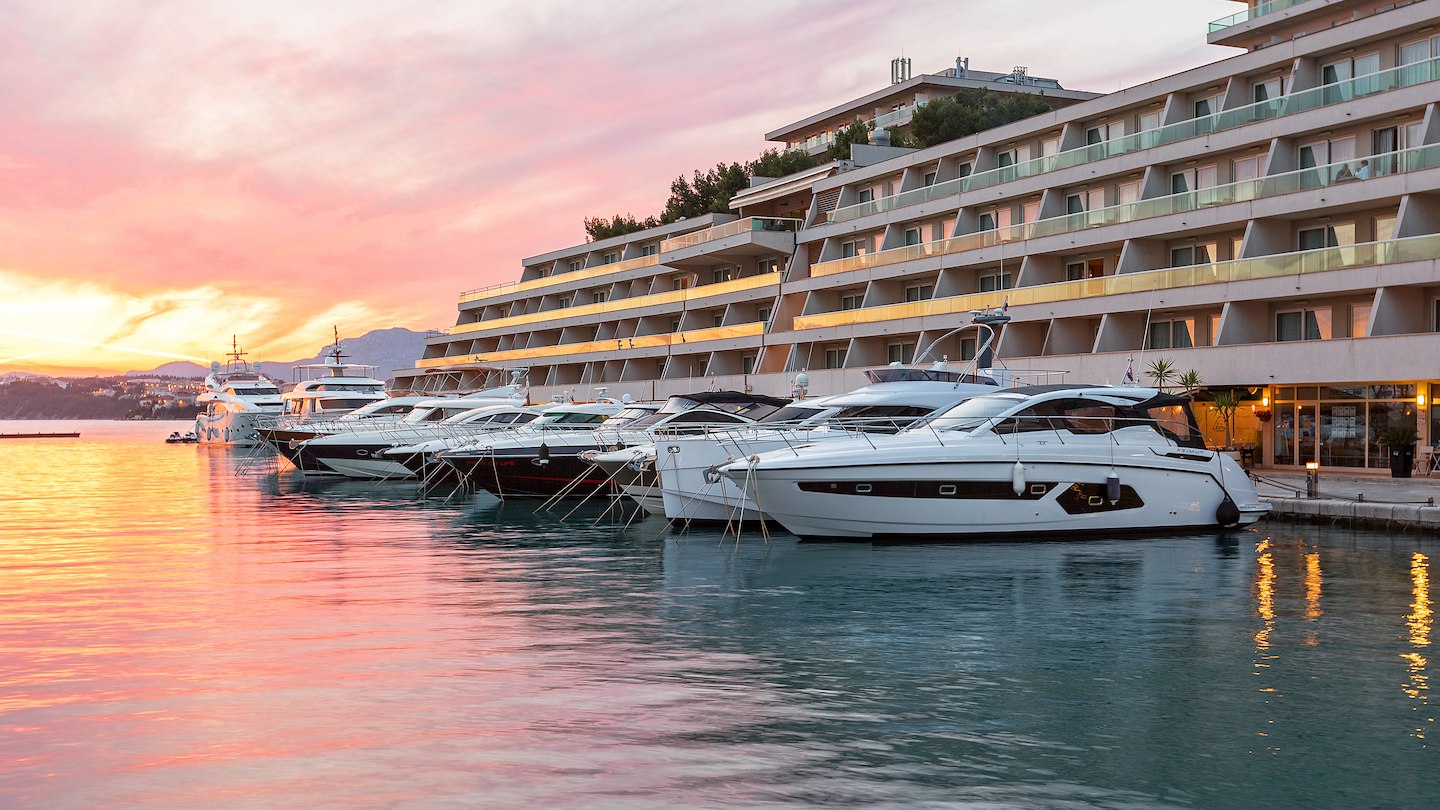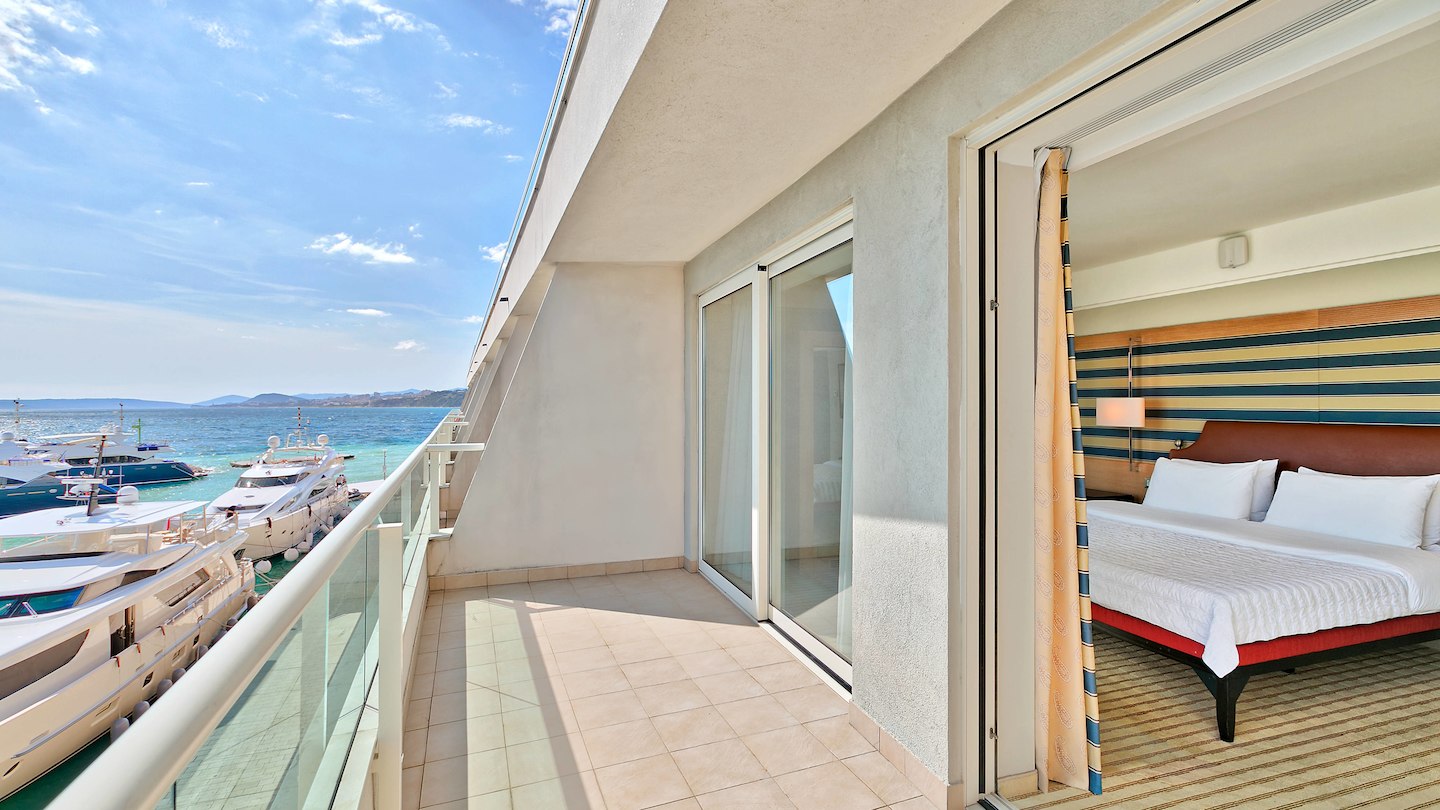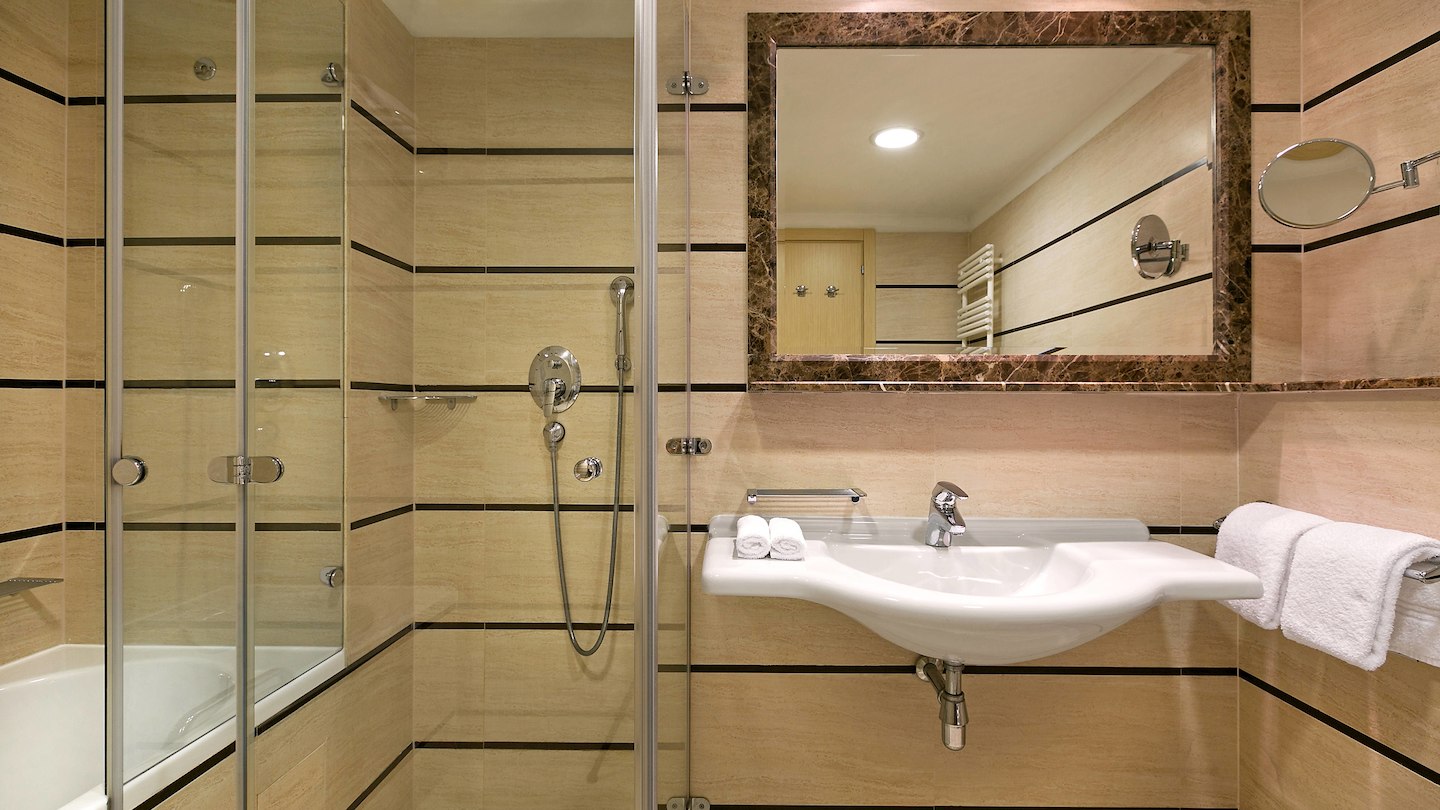 You will like
Unique and modern design of the hotel

Comfortable luxury and elegance meeting

Retiring in your peaceful, spacious and
contemporary room

Pampering yourself at the wellness spa

Sipping drinks at hotel's sophisticated bars
About the hotel
Le Méridien Split provides you with a different perspective on the destination, a new way of seeing Dalmatia through a selection of unique experiences offered throughout the resort and along this exciting coastline. Discover the unknown, gain cultural insight and see things differently! Situated 8 km south of Split in Podstrana on the Dalmatian Coast, Le Méridien Lav, Split, enjoys a beautiful setting boasting an 800 m stretch of beach with fantastic sea views across to the city and its surrounding islands. Le Méridien Lav has a world-class spa to its name, as well as numerous restaurants and bars.
ABOUT HOTELS:
Holidays in harmony with the nature – that is Hotel Olympia Vodice, situated 50 meters from the sea. The hotel is surrounded with pine and olive trees, melded in a symphony of sounds of the sea and breath-taking scenery. The hotel is an ideal combination of traditional and modern - 45 years of successful work represent a guarantee of quality, and the new and modern facilities and amenities are there to make the guests feel at the center of the attention. Regardless of whether you are interested in active holidays full of sports activities, relaxation and wellness, entertainment on the beach or looking for a place to host business partners, Hotel Olympia offers everything you need.
In June was opened new luxury wing Olympia Sky, the new 148 accommodation units, close to the sea, with the highest standards of environmental efficiency and with completely new facilities.

Why cardio tennis?
Perfect way to burn a lot of calories while having fun! It's a fun, sociable group fitness class taking place on a tennis court accompanied by a professional tennis instructor. Cardio tennis is a 3 in 1 package – you workout, enjoy tennis and have fun in the group all in one hour! It can give you amazing results, just in one hour men loose up to 800, while women up to 500 calories.
Who is it for?
It is a safe and healty workout suitable for people of all ages and abilities. You don't have to be fit or good at tennis to play cardio tennis. If you never have played tennis before, cardio tennis is a great way of trying the sport. If you already have some tennis skills, with cardio tennis you can workout to be better at tennis. Either way you will have fun, burn some calories and enjoy tennis.
What is cardio tennis like?
Cardio tennis is a new way of playing tennis which has combined tennis with cardiovascular excercise allowing you to have a calorie burning aerobic workout. A typical cardio tennis workout is a 60 minute session with typically 6-8 players set on a tennis court, using the agility ladder, cardio balls, music and heart rate monitors.
TENNIS HOLIDAYS CROATIA TENNIS BOOT CAMP
INCLUDES:
7 nights accommodation at luxury hotels

6 X cardio tennis sessions (1hrs)

5 X Die - Hard high intensity tennis drills (1hrs)

5 X Gym - workout and cool down sessions (1hrs)

returned airport transfer

in hotel Le Meridien Lav you can use gym 24/7
PRICE 2019
4 May - 11 May
Le Meridien Lav
1.290 GBP pp, sharing room
1 October - 8 October
Hotel Olympia Sky
1.082 GBP pp, sharing room
Hotel Olympia
915 GBP pp, sharing room