Tennis holiday in Croatia
destination spotlight - Biograd na Moru
OPEN DATES
Superb tennis holidays in Croatia, with beautiful courts a stone's throw from the beach.
Special, limited time offer - your chance to improve your tennis skills drastically
Book dates from 14 - 21 September and get our Full Tennis Programme (20 hrs) for the price of Half Programme (10 hrs). Fill the form below and choose "Special offer" in dates section.
Once the city of Croatian kings. Now one of the most interesting tennis resorts in Croatia and Europe. It's a perfect tennis holiday retreat for singles, groups or families. Spend time together, improve your game and have a relaxing holiday. With impressive natural diversity, Croatia has a vibrant offer of activity holidays. And tennis in Croatia is big. And a joy to play.
There are 4 National Parks in the vicinity, and also the biggest lake in Croatia. Staying in Biograd will be a treasured memory for a lifetime. Just some of the available pass times - hiking, kayaking, jeep safari, rafting, stand up paddling, sailing and cycling. Plenty to keep you busy out of court!
Active holiday can also be breathtaking, and Croatia provides that.
In a big way!
Whether you want a short break or a stay for the week or two, the choice is yours. Let us know your preferred dates, and whatever else you wish for, and we'll make it happen. And no one should miss out, anyone can enjoy our holidays. Singles, couples, over 50, under 50, families… we cater to all!
Photos on this page by: Boris Kačan and Tennis Holidays Croatia archive
YOU WILL LIKE
Magical sea views from your hotel room

Beaches awarded with Blue Flags for cleanliness

Complimentary access to the wellness SPA zone

Walking distance from the town and restaurants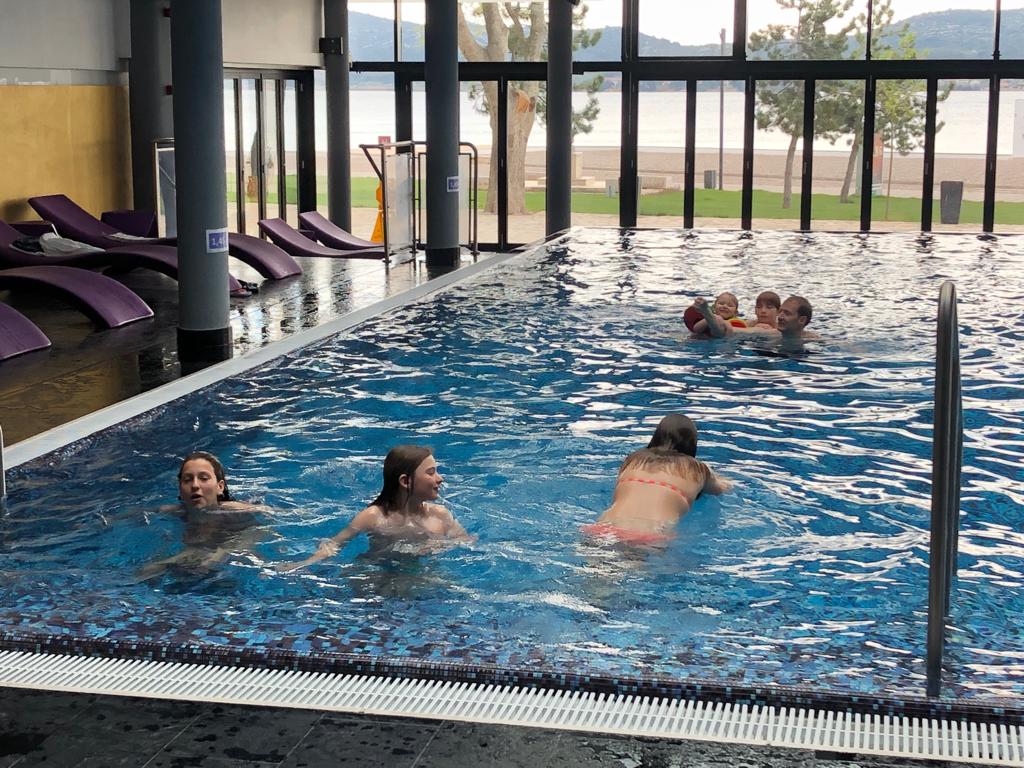 ABOUT THE HOTEL
Hotel Ilirija is located directly at the sea, just a short minute walk from the local town Biograd. This four star modern hotel features tastefully decorated cozy rooms, wellness centre, beautiful terrace, hotel marina. Having excellent sports facilities, the hotel is perfect for active guests who enjoy playing tennis, swimming, volleyball, jogging, water sports and many more.
LOCATION
Situated right on the waterfront

Surrounded by pine trees

5 minute walk from the courts

25 minute drive from Zadar


Zadar airport: approx. 20mins

Split airport: approx. 1hr20mins
Training sessions are adapted to your skill level – from an absolute beginner to an advanced player
Our experienced tennis coaches are here for you – always ready to deliver great sessions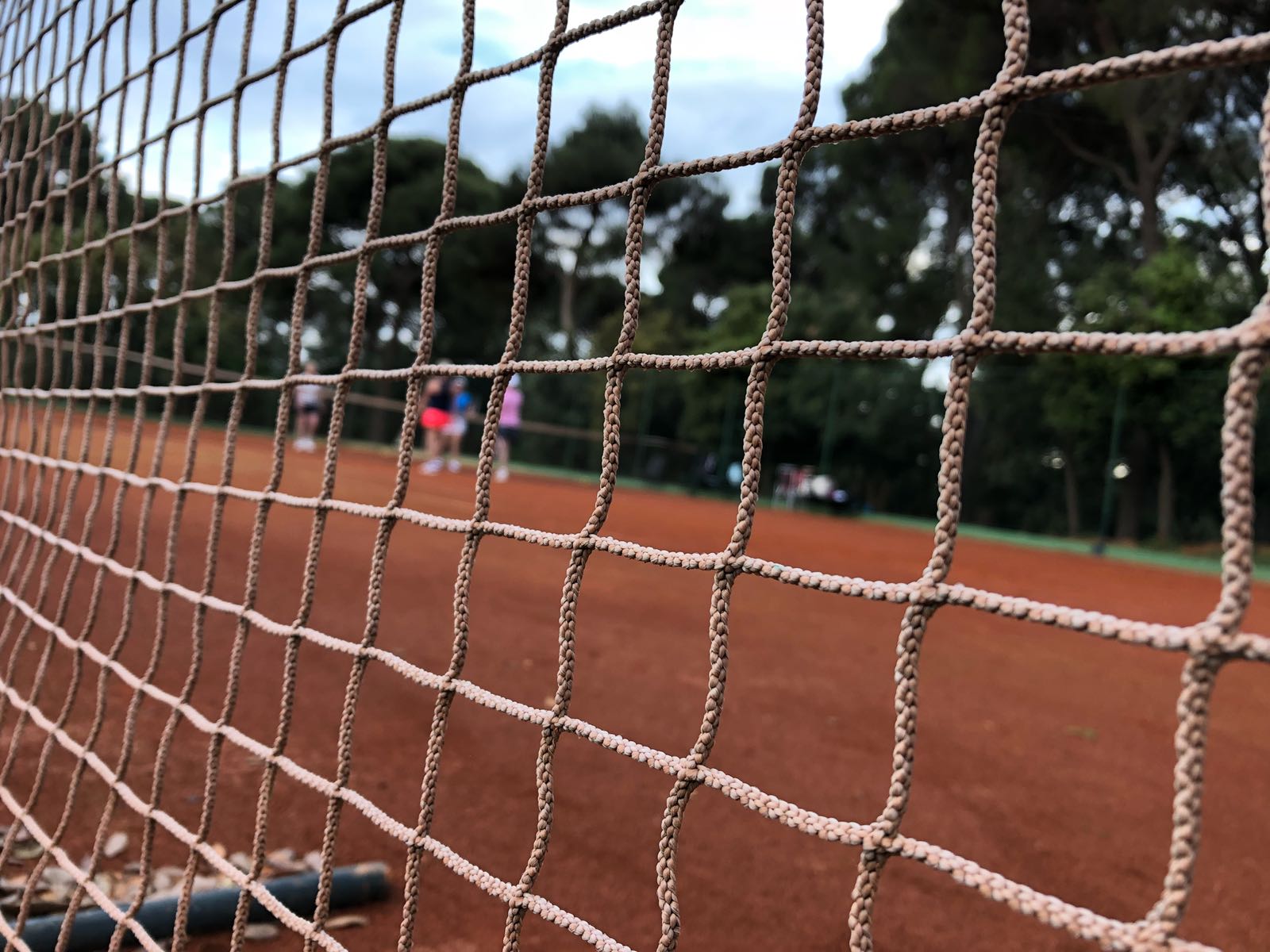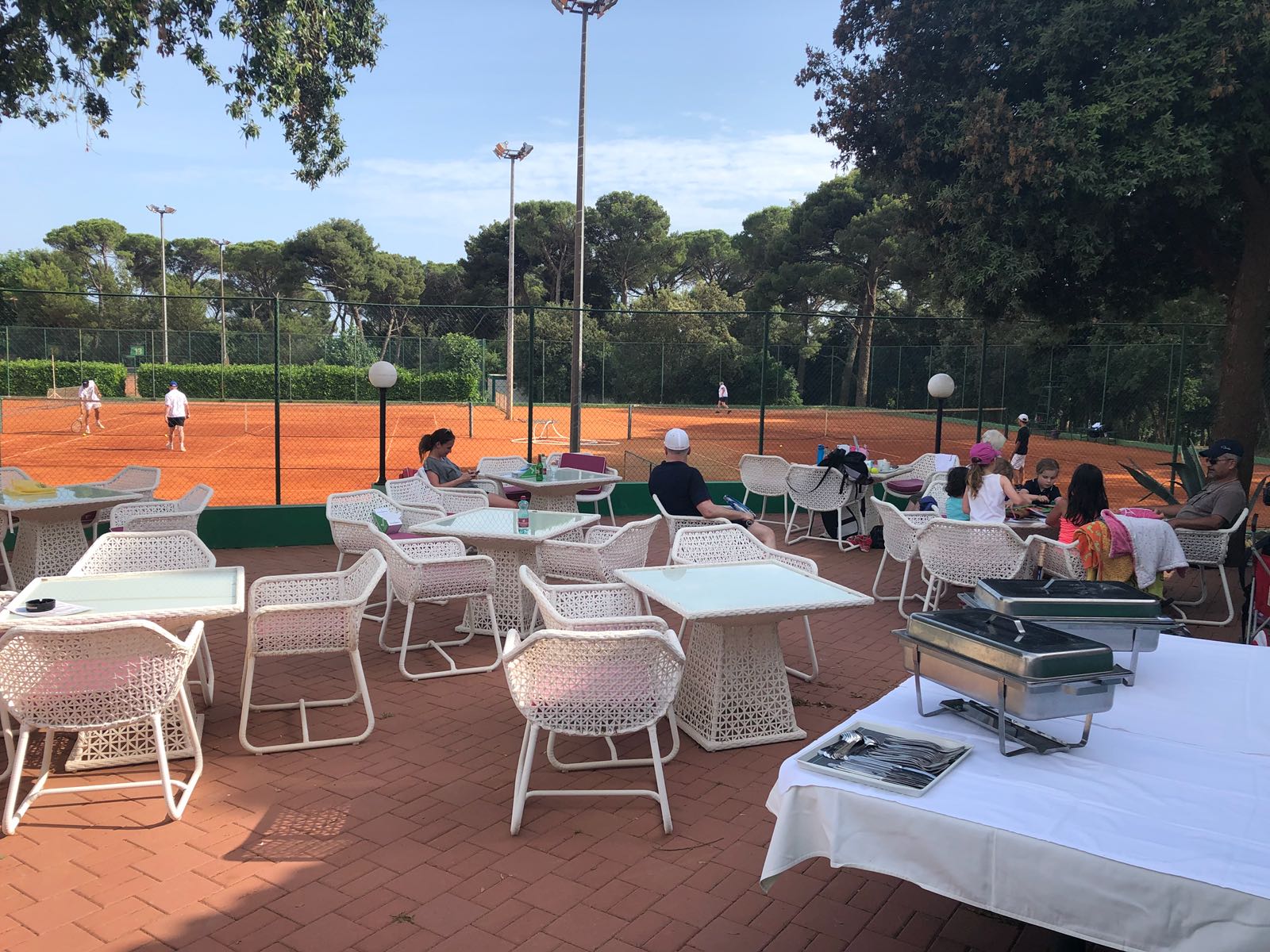 The courts are situated right by the sea, within an easy walking distance from your hotel and the beach
Fun tournaments are followed by a great feast - traditional Dalmatian specialties or a barbecue
HALF PROGRAMME
Enjoy 10 hours of training allowing more time for relaxation and trips. Ideal for a long weekend stay or a short break.
10 hour programme
2 X group training sessions (180 min)

1 X private coaching session (60 min)

3 hours of tournament evening ending with platters of Dalmatian specialties or barbecue

EXTRA - 2 hours use of tennis courts out of coaching hours.
FULL PROGRAMME
Perfect sporting getaway for passionate players who want to make the most of their tennis holiday.
20 hour programme
5 X group training sessions (180 min)

2 X private coaching sessions (60 min)

3 hours of tournament evening ending with platters of Dalmatian specialties or a barbecue

EXTRA - 4 use of courts out of coaching hours.
Ilirija tennis centre
Among the biggest tennis centres in Dalmatia
14 red clay courts

short 5 minutes walk from your hotel

Idyllic location amidst a forest of pine trees

Locker rooms, toilets, club house bar

Court lighting is available at night
Recommended activity for children: Family Tennis holiday & sailing for kids
Biograd, Zadar Region
Enjoy our special offer, school of sailing for your children (7 -14 yrs) in Biograd destination.
Your children will get to know all the features of the sea and learn the basic skills how to master the wind and sail. :)
By adding lots of fun, we will ensure an enjoyable and instructive experience with SUCCESS for young sailors.
Price: 70 eur per week
Duration: every day, 7 days
Time: 9am - 12 am
TENNIS HOLIDAYS PRICES 2019
OPEN DATES
choose your dates through entire season
Hotel Ilirija 4*
From £580 pp
sharing room
WHAT'S INCLUDED
Comfort style room with breakfast and dinner, sharing room

return airport transfer

Half tennis programme (10hrs)

Host welcome and support during your stay
Flights are not included
Prices are per person based on 2 Adults sharing a comfort style room.
You can choose from a wide range of room options, see below.

TAILOR YOUR TRAINING
Make the most of your training with 20 hours of coaching

Full week tennis (20 hrs):
15 hours of group training sessions

2 private coaching sessions

3 hours of social play with barbecue

4 hrs extra use of courts
ROOM TYPES
All rooms are equipped with ensuite bathroom with shower, air conditioning, telephone, satelite TV and radio, safe, mini bar
COMFORT ROOM
For 2 people
Park view I balcony I free WiFi
SUPERIOR ROOM
For 2 people
Sea view I balcony I free WiFi
PREMIUM CLUB
21 sq m I for 2 people
top floor I sea view I balcony I free WiFi
A bottle of water and fresh fruits for the warm welcome I Bathrobes, slippers, hotel cosmetics package, extra mini bar offer
JUNIOR SUITE
30 sq m I for 4 people
sea view I terrace I free WiFi
1 bedroom - double bed, 2 extra beds
Coffee / tea maker, extra mini bar offer
SUITE
40 sq m I for 4 people
sea view I terrace I living room I bathtub
A bottle of water and fresh fruits for the warm welcome
Coffee / tea maker, extra TV + DVD, bathrobes, slippers, hotel cosmetics, extra mini bar offer
TENNIS +
Balance your tennis hours, add extra activities,
choose from a range of magnificent options.